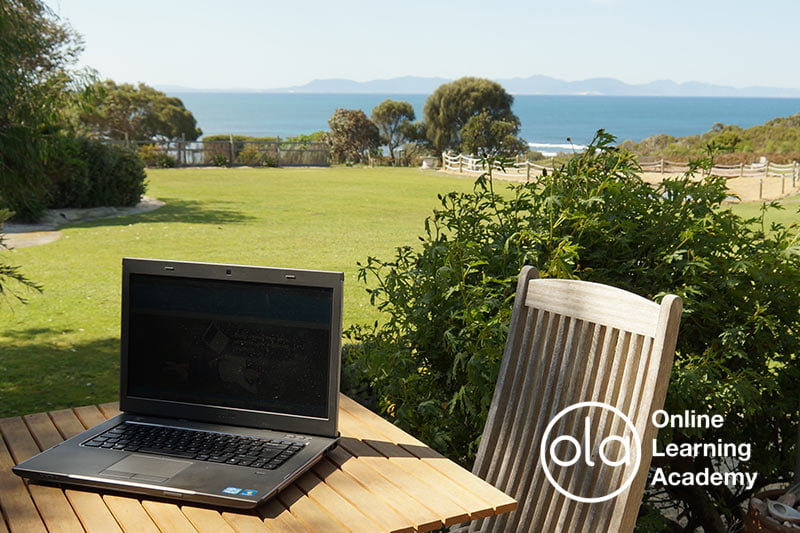 Time to complete: 120-150 hours
Pages: 160 | Words: 31,000
Course Details
Do you want to earn money writing from home? Do you want to become a freelance writer, writing content for the web, as a second income or a career change? There are many companies online, including Words of Worth, looking to recruit writers like you who are able to complete briefs to a deadline. These briefs could be for blogs, web copy, press releases, news articles, features, reviews or any other form of written work.
At Words of Worth we've managed to secure access to a great Freelance Writing for Business Diploma Course at a huge discount. The course should cost $395, but we're able to offer this online writing course for just $39.95.
What you'll learn
This course will teach you the nuts and bolts of writing, from crafting the perfect titles to writing engaging content that converts. It will teach you how to research content and subjects you may know nothing about, and how to write as though you were an expert on the topic. It will also teach you how to source work, where to find it and everything you'll need to know to become a freelance writer.
This writing course contains real briefs from freelance writing companies, the sort of briefs you would be given once you're a freelance writer, so you know exactly what to expect and how to successfully complete a brief for money.
More than just writing
Even if you have the grammar, spelling and writing skills to produce content – this course will teach you how to write content that converts into sales, captures interest and works for search engines to increase your audience.
Who is this course for?
This freelance writing course is aimed at people who want to earn money writing for the web, either working directly with businesses and clients or through third party providers. You do not need any previous writing experience, you just need a passion for writing, a good grasp of the English language and a desire to earn money as a writer.
During the course you will learn:
How to create a picture of your audience
How to develop a strategy for your writing
How to write content that works well for search engines, especially for Google
How to write in different styles for different situations
How to gauge the success of your content
How to find writing work from real clients, and be paid for your work
The full price of the course is $395, but you can download this course today for just $39.95.
Modules
Module 1: How Writing for the Web Differs From Print
Module 2: Tips for Writing for the Web
Module 3: Spelling and Grammar
Module 4: Knowing Your Target Audience
Module 5: SEO – Exactly How Important Is It?
Module 6: News Structure
Module 7: Web Copy
Module 8: Press Releases
Module 9: The Writing journey
Module 10: What Makes Great Content?
Module 11: Once it's Out There…
Module 12: Where to Find Writing Work
End of Course Assessment
Course Syllabus
Introduction
How to use this Course
Module 1: How Writing for the Web Differs From Print

"Supporting Their Personal Story"
Different People, Different Stories

Web Copy
Press Release
Investor Materials

Does This Mean That I Shouldn't use Longer Pieces?
Other Opportunities Offered by Subheadings
Above or Below the Fold?
Drawing Your Readers In

Module 2: Tips for Writing for the Web

Nominalisation
Avoiding Nominalisations
Examples of Nominalisations:
Contractions
Making use of Acronyms and Initialisms
Acronyms
Initialisms
Don't Forget Your Articles
Subheadings, Lists and Numbers

Subheadings
Tips and Tricks
Writing Lists

Writing Numbers

The Exception to Rule Number One

Using a Positive Tone in Your Writing

Positive Phrasing
Active Voice Versus Passive Voice

Interactivity

Interactivity and its Impact on Marketing

Is the Written Word Enough?

Module 3: Spelling and Grammar

Apostrophes

Possessive Apostrophes
Contractions
When Not to use an Apostrophe
Common Confusion Over Apostrophes
Breaking the Rules

Punctuation and Hyphenation
The Oxford Comma
Localisation, or Localization

Module 4: Knowing Your Target Audience

Using Personas to Build a Picture
Titles, and How They Can Draw in Your Audience

Using a Trigger Word
Use a Number
Use an Interesting Adjective
Use a Rationale Instead of "Things"
Making a Promise

Abstract Language Vs. Precision

Navigating Jargon
Slang
Speaking of Location…

Corporate Voice
House Style

Module 5: SEO – Exactly How Important Is It?

A Brief History of Search Engine Optimisation
What do Search Engines Like?

Tell Me More of These… Keywords
Google's Keyword Tool
Google Suggest
Google Trends
Moz

How Should I use Keywords?

Less can be More
Spelling and Grammar
Geographical Keywords
Inserting a Keyword Naturally

Module 6: News Structure

The Five Ws
Human Interest

Be Objective
What's Libel?

How to Structure a News Story

Headline
The Opening Paragraph
Code of Conduct
Wordiness
Rewriting news articles
Using quotes
Time Sensitivity

Example of Deconstructing a Source

Breaking it down
The Headline and Opening Paragraph:

How NOT to write news:

Module 7: Web Copy

Using Links
What's a Call to Action?
Bridging Words
Points to Bear in Mind

Module 8: Press Releases
Module 9: The Writing journey

Marketing Content
Daily Content
Finding Material
Proofreading
Plagiarism
A Last Word About the Writing Process
Lose Your Ego

Module 10: What Makes Great Content?

How to Measure the Success of Your Writing

Module 11: Once it's Out There…

Interacting with Social Media Commenters
A Checklist for Dealing with Negative Comments

Module 12: Where to Find Writing Work
End of Course Assessment
Appendix
Stop Words
Exercise Answers
Sources